QCUSD Receives "A" Rating, Demonstrating Excellence in Education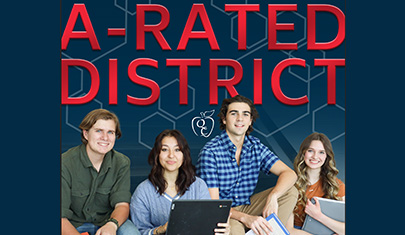 The Arizona Department of Education released letter grades for schools and districts based on Arizona's A–F accountability system that evaluates how schools and districts performed in the 2022–2023 school year. The Queen Creek Unified School District (QCUSD) is thrilled to announce that it has been awarded an "A" rating, a testament to the district's unwavering commitment to providing an exceptional education to its students. QCUSD has achieved this remarkable distinction through dedication, hard work, and a shared passion for academic excellence.
The "A" rating, a testament to the QCUSD's ongoing pursuit of educational excellence, is the result of comprehensive evaluation and assessment by the Arizona Department of Education. This esteemed recognition reflects the tireless efforts of the district's educators, administrators, students, and parents, who have collectively contributed to this outstanding achievement. With immense pride, it is announced that the following individual schools have received an "A" Rating as well:
Desert Mountain Elementary
Faith Mather Sossaman Elementary
Frances Brandon-Pickett Elementary
Katherine Mecham Barney Elementary
Queen Creek Elementary
Schnepf Elementary
Newell Barney Junior High
Eastmark High School
Queen Creek High School
The "A" rating is a direct reflection of the Queen Creek Unified School District's commitment to academic excellence, innovation in teaching, and the continual enhancement of the learning experience for its students. The district has a track record of embracing best practices, staying current with educational advancements, and creating an environment where students thrive academically and personally.